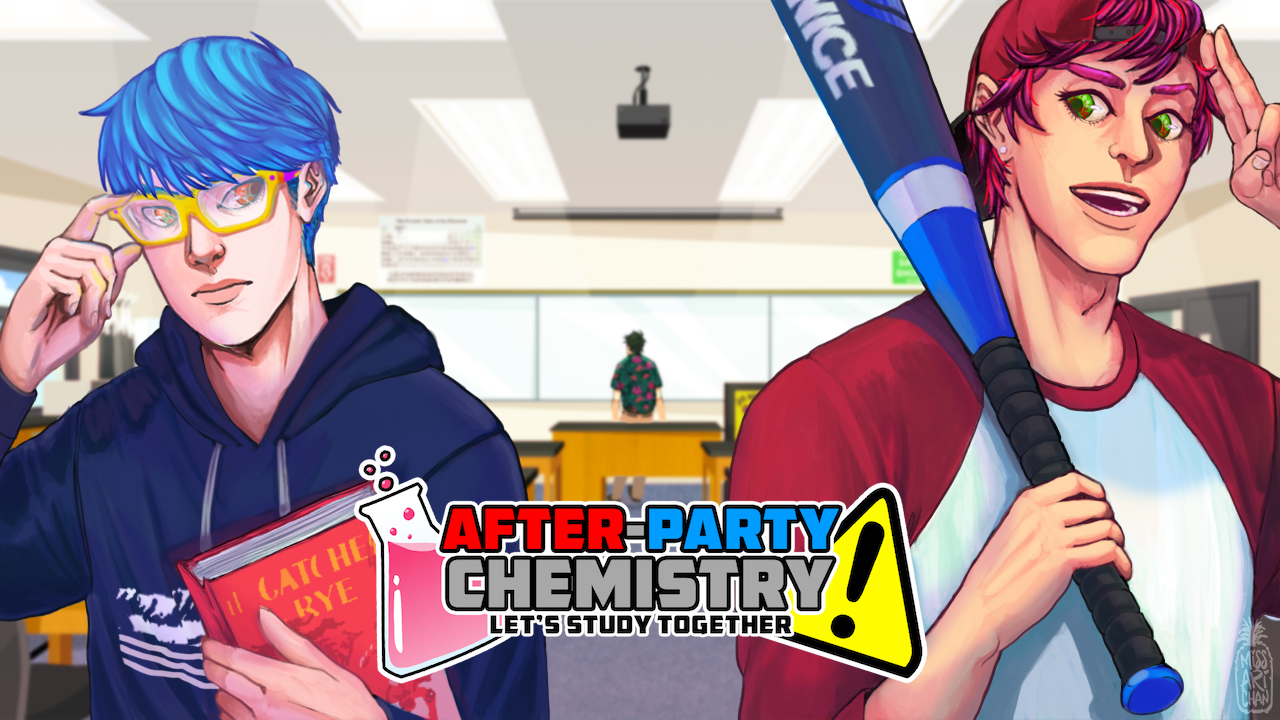 After-Party Chemistry Demo v. 3.0
New Demo Coming March 20 + Discord and Patreon Changes
---
Hey guys!
I updated the Title Screen artwork!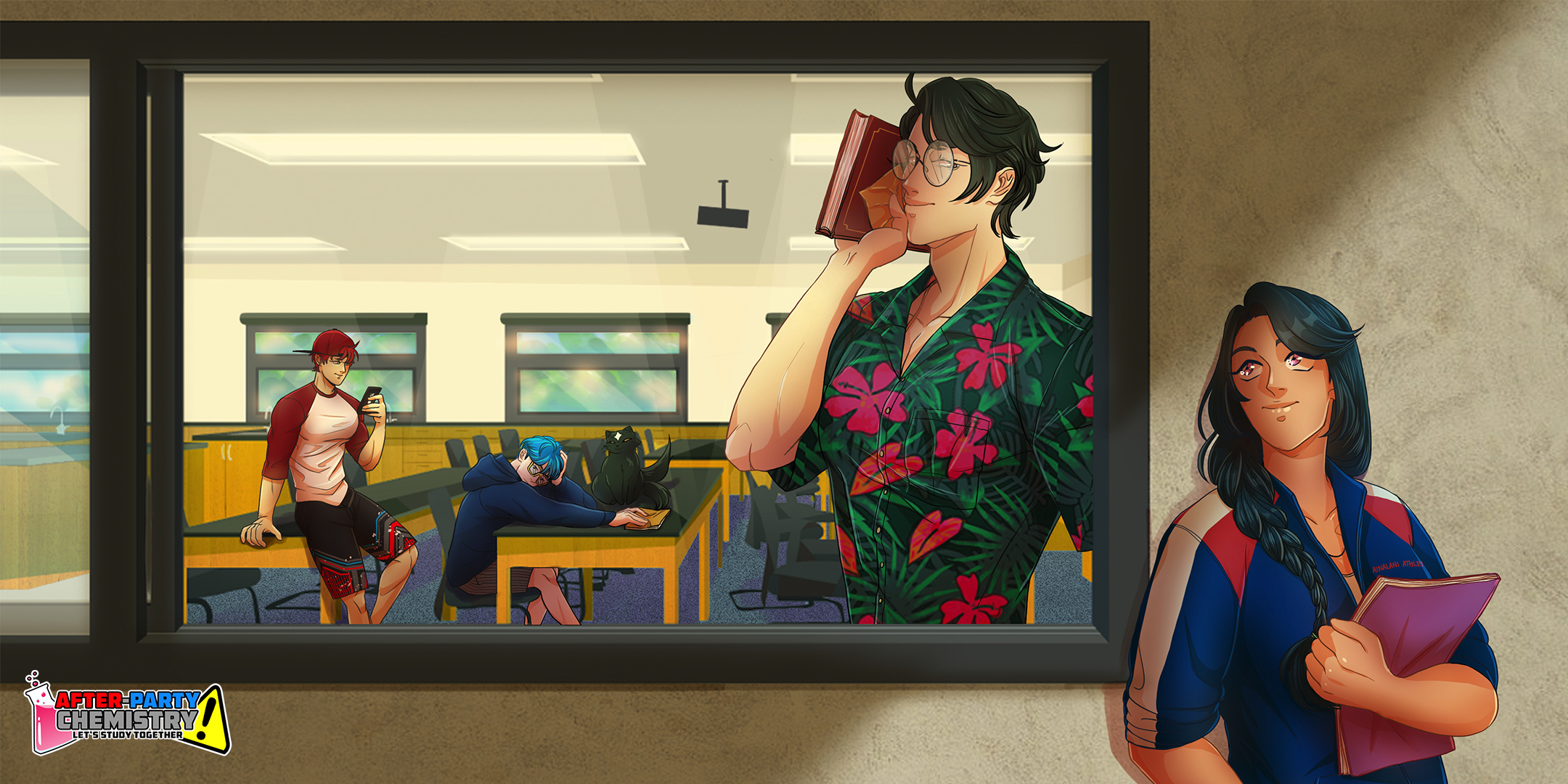 And also, I'm so excited to have finished enough asset and writing updates to bring a new demo! Demo v.3.0 is currently available to patrons and will be released to the public on my birthday, March 20! When that comes, I'll list all the changes and stuff from the previous build. Hope you're looking forward to it!
Second thing: I now have a Discord server if you want to chat or have any discussions about any of my projects, including After-Party Chemistry!

Thirdly, there will be some changes to my Patreon. The highest tier (Big Juicy Pineapple) will be 5 USD and still include access to NSFW content. All patrons will have access to an art/WIP channel on my Discord server and continue to get updates ahead of social media. You can read more about it here if you're interested.

I really appreciate and treasure your positive comments, likes, shares, and just taking the time to read my updates or play my games. It means a lot. You can continue to support me the way you always have!
Thank you always and much love,
Ari
Get After-Party Chemistry Demo v. 3.0