The Salaryman [HIATUS]
Hello hello~!
If you look at the page, you'll notice the main character has a new look! Well, I have decided that I will give the whole cast new sprites! Yayyy~!!!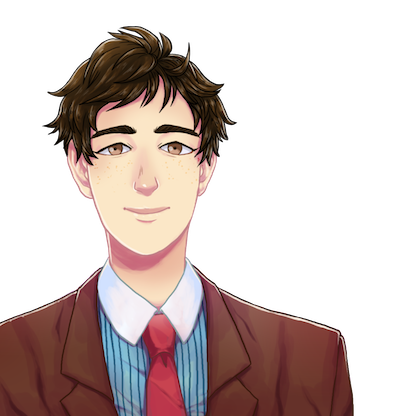 Konett's free-to-use sprites are really pretty, but I'd like to add a personal touch to this project. Hopefully my style suits the feel and vibe of the story. Also, these new sprites are not reflected in the demo that's currently posted here...
Well, that's about it. The next time I update this will hopefully be the final version of the game (which will be after a new demo for APC! is up).
Until then~ C:
Get The Salaryman [HIATUS]
Comments
Log in with itch.io to leave a comment.
Yay! Super excited to see this project continue :) Cheering for you!
Thank you for your support! Cx
Sorry for the lack of updates since March about this game. I am working on the sprites though! C: