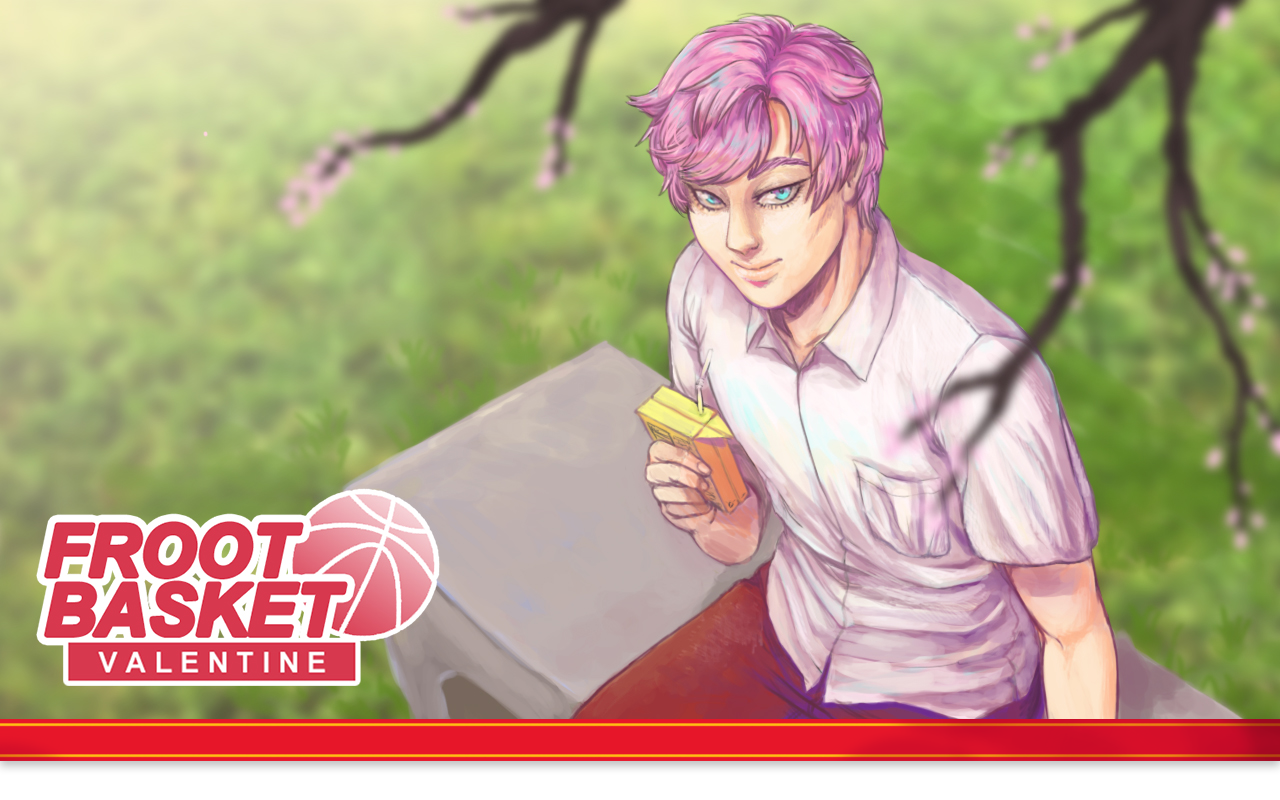 Froot Basket Valentine
Froot Basket Valentine Released!
---
I am so very excited to release this! WOOHOO! I know... It's not Valentine's Day, but heck. Even though I was planning to release it then as a surprise, more pressing school matters stole away my focus. But today's also a special day because, BOOOYAH, I finished my last clinical rotation and I'm done with school forever (unless I decide to pursue something more...). But dang. Feels nice. All I gotta do is wait for graduation to come along. :'D
Anyway! Think of Froot Basket Valentine as a practice project because, dang, I needed to practice writing and drawing CGs and other assets because I've been out of the game for so long. Now, you may have questions like, "ARI! WHAT ARE YOU DOING?! STOP WORKING ON OTHER PROJECTS AND JUST RELEASE APC! ALREADY!!" Yes! I am working on it and I'm publishing an update about what's up soon! :'D
Now that I'm done with classes, I have a lot more time to work on projects! ...Sorta. I still have to study for a licensing exam and find a job, bahahaha... I'm thinking about opening commissions to scrape by, but if you do want to support me and this type of work I do, let me know!
Please report any bugs, issues, and the like to me; and if you'd like, please leave some feedback about the game as well! I'd like to use it to improve upon other things in the future. Here's some questions to answer for feedback if you'd like to use it:
Who's your favorite character and why?
Who's your least favorite character and why?
What'd you think of the protagonist?
What did you like about the game? What did you dislike about it?
What would you have liked to see in this story?
Would you, perhaps, like to see more of these characters in merch or other content? If so, what would you like?
Now, without further ado, I release this project to the world~ Please enjoy! C:
Files
Froot Basket Valentine v1.0 [PC]
102 MB
Apr 20, 2019
Froot Basket Valentine v1.0 [Mac]
87 MB
Apr 20, 2019
Froot Basket Valentine v1.0 [Linux]
90 MB
Apr 20, 2019
Get Froot Basket Valentine